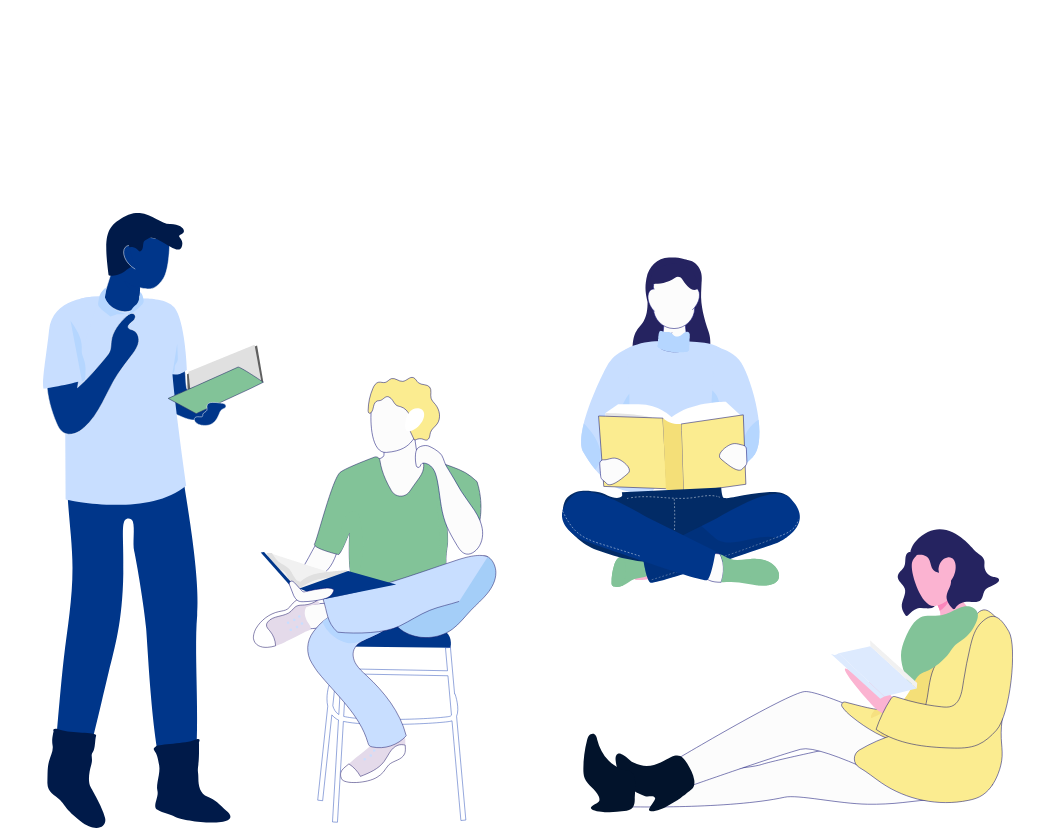 How to Start a Study Group
Going to study groups can be helpful for college students who want to get the best possible grades. The benefits of starting a study group include:
● Learning from others
● Feeling motivated to study
● Having your work checked
● Making like-minded friends
According to the learning pyramid, certain methods of studying are more impactful than others. It shows that two of the most effective ways of retaining information are teaching others and engaging in discussion – both of which are key parts of studying as a group!
So, do you want to launch a productive study group? That's awesome! Here are our five tips for getting one started.
1. Find Members
You can't start a study group without any members! You'll need to get some people on board. Here are some ways you might be able to find members for your study group:
● Invite people you know in your classes.
● Ask your professor or teacher to tell students about your study group and pass on your contact details.
● Advertise your study group in a forum or discussion board.
● Advertise on a bulletin board at your college.
Pro tip: Don't create study groups with more than five members because larger groups can be unproductive.
Find this useful?
Subscribe to our newsletter and get writing tips from our editors straight to your inbox.
2. Figure Out a Place to Meet
Are you going to meet in person? Is there somewhere quiet you can meet up at school, such as the library? Are you going to meet off-campus, such as in a local cafe? Or will you be meeting online, like through Zoom or Skype?
3. Figure Out How Often You Will Meet Up
You might want to meet up a couple of times each week or a couple of times each semester – it depends entirely on your situation. Before you commit to your study group, speak to the potential members about how often you'll be meeting up.
It's all right if not every member of the group can make every study session. But having a good idea of who wants to meet up and when is essential for making sure you're all on the same page.
Similarly, before you leave a study session, make sure your next one is scheduled. People have busy lives, so it can be difficult to pin people down at the last minute.
4. Define Your Goals
We each have different learning styles and goals. Some people are visual learners, some are kinesthetic learners, some are auditory learners, and others learn through reading and writing information.
It's totally fine if you have different goals from your study buddies, but it's helpful if you have the same or similar approach to reaching your goals.
For example, you might want to get full marks on your next test, but someone else in your study group might be aiming for 60%. There's nothing wrong with that. But if you want to spend the majority of your study time learning with flashcards, and the rest of the group wants to learn through speaking and listening, that could cause a problem.
So, define your study goals and methods before you commit to the study group.
5. Create a Space for Updates
It can be helpful to have a dedicated space for keeping in touch with your study group. This could be a Facebook group, a Messenger group chat, a WhatsApp group chat, or whatever your study group's preferred method of communication is.
Proofed
We offer assignment proofreading and editing for students. Our expert proofreading service and fast delivery time will ensure your essays and reports are 100% free of spelling, grammar, tone, punctuation, style, clarity, and formatting issues.
Want 500 words of your work proofread and edited totally free of charge? We've got you covered.
More Writing Tips?
Have you been asked to give an informative speech, or do you simply want to...
Trusted by thousands of leading institutions and businesses