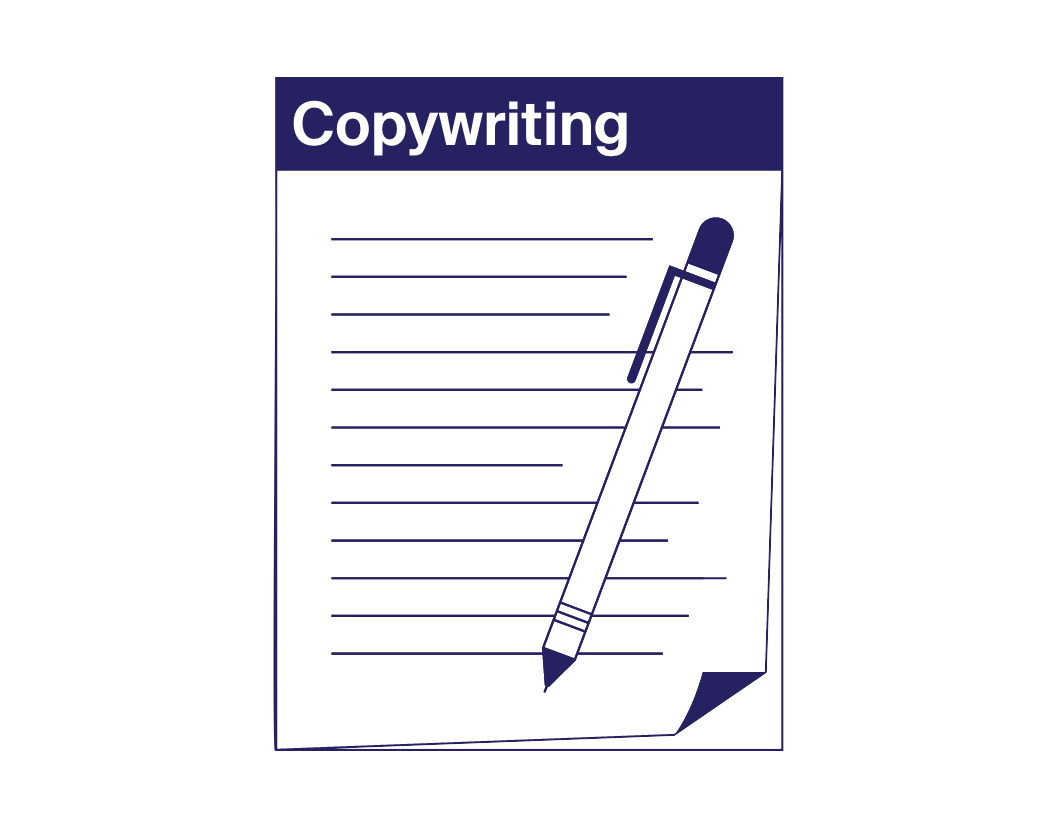 What Is Ad Copywriting?
The purpose of ad copywriting (or ad copy) is to motivate a consumer to purchase a product or pay for a service. If you want to reach your target customers, using ad copy effectively is the way to go. In this post, we'll look in detail at what ad copy is and how you can put it to use.
The Importance of Ad Copywriting
Well-written ad copy provides a strong message. Namely, the product or service you're offering is the solution to the consumer's problem. It's the modern form of a traditional interaction between a salesperson and a customer.
The quality of ad copy influences customers' behavior. It affects whether they choose to make a purchase, interact further with your brand, tell others about you, etc. Compelling ad copy is memorable, and it can have a huge impact on the reputation and familiarity of your brand.
Ad Copywriting Techniques
Now that you know how important ad copy is, let's look at some techniques for making your copy stand out. We'll focus on a few areas to get you started.
Headline Writing
Headlines are the first chance you have to influence the reader's behavior. Make them punchy and to the point with the effective use of keywords. Remember, your consumer is coming to you with a problem, so the headlines should quickly make it clear that you have the solution.
Think about who your target consumer is and what they're looking for. For example, if your company offers meal kit delivery services, you might be targeting people who are too busy to shop for groceries and plan meals but still want to cook at home sometimes and eat healthy. The headlines for your ad copy should clearly present a solution. Here's an example: Groceries and healthy recipes delivered to your door each week.
Writing Body Copy
In the main body of the text, the writing should be clear, simple, and conversational. To make the tone more upbeat and positive, use the active voice and contractions. Choose phrasing that uses the smallest number of words. These techniques will make your readers feel as though they've come to a trusted, familiar source.
A good formula to follow is PAS, or Problem, Agitation, Solution. First, acknowledge the customer's problem. Then agitate the problem: validate how frustrating it is and mention specific details the customer might be dealing with. Finally, present the solution – an antidote to their frustrations.
Call-to-Action Writing
Now that you've presented a solution, you need to give the customer clear and easy next steps they can take. This is known as a call to action. It could be a link to the product, a form to schedule an appointment, a phone number to call, etc. Make sure it's quick, obvious, and easy (ideally just one or two steps, such as clicking on a link).
Writing for Specific Mediums
You may publish ad copy through a variety of mediums: social media, blog posts, printed material, etc. Each of these will target slightly different audiences who may be looking for different things.
Find this useful?
Subscribe to our newsletter and get writing tips from our editors straight to your inbox.
For example, people will read a blog post when they're in the mood for long-form content with a specific topic. Someone scrolling through Instagram, on other hand, might be quick to scroll past a post if the caption is too long or doesn't immediately grab their attention. It's important, then, to make appropriate tweaks to the copy based on where it's being featured.
Best Practices for Ad Copywriting
If readers feel that your content was written specifically for them, they'll be more likely to engage with it and make a purchase. That's why it's useful to research your target audience. For example, what problems are they dealing with? What do their lifestyles look like? What are their values?
Make sure you understand the product or service, too. If you sell skincare products but your ad is focused on a moisturizer, your research could zero in on people who are looking for a good moisturizer (e.g., those who have dry skin or live in a dry climate) rather than people interested in the broad scope of skincare.
Since there's so much ad copy out there, to get yours seen, it needs to be unique and as compelling as possible. Highlight what makes your product different. Use storytelling to make your readers feel connected on an emotional level. Offer a discount or a time-saving factor they won't find anywhere else.
The Role of Ad Copywriting in Marketing
In the grand scheme of marketing, where does ad copywriting fit in? Considering how much time people spend online, it has a bigger impact than you might think. Quality ad copy generates quality leads.
Imagine a storefront in a mall. An appealing window display may entice people walking by to wander in and look around, but if they're not looking for something in particular, many of them will leave without buying anything. Effective ad copy, however, gives you more control over the type of people walking into the store. It will target consumers who are looking for your specific offering(s).
Conclusion
Ad copywriting is incredibly useful and important for companies wanting to market to their target customers. When written effectively, ad copy will generate sales and high-quality leads for your brand.
FAQs
How does ad copywriting differ from other forms of writing?
The specific purpose of ad copy is to motivate a reader to purchase a product or service. Ad copywriters are writing to influence behavior, not necessarily to inform.
How can you improve your copywriting skills?
Copywriting is an acquired skill that takes practice. Turning to an expert for help is a great way for you to ensure that your copy is effective. Our team of experts is happy to help! Submit 500 words for free today.
More Writing Tips?
Have you been asked to give an informative speech, or do you simply want to...
Trusted by thousands of leading institutions and businesses