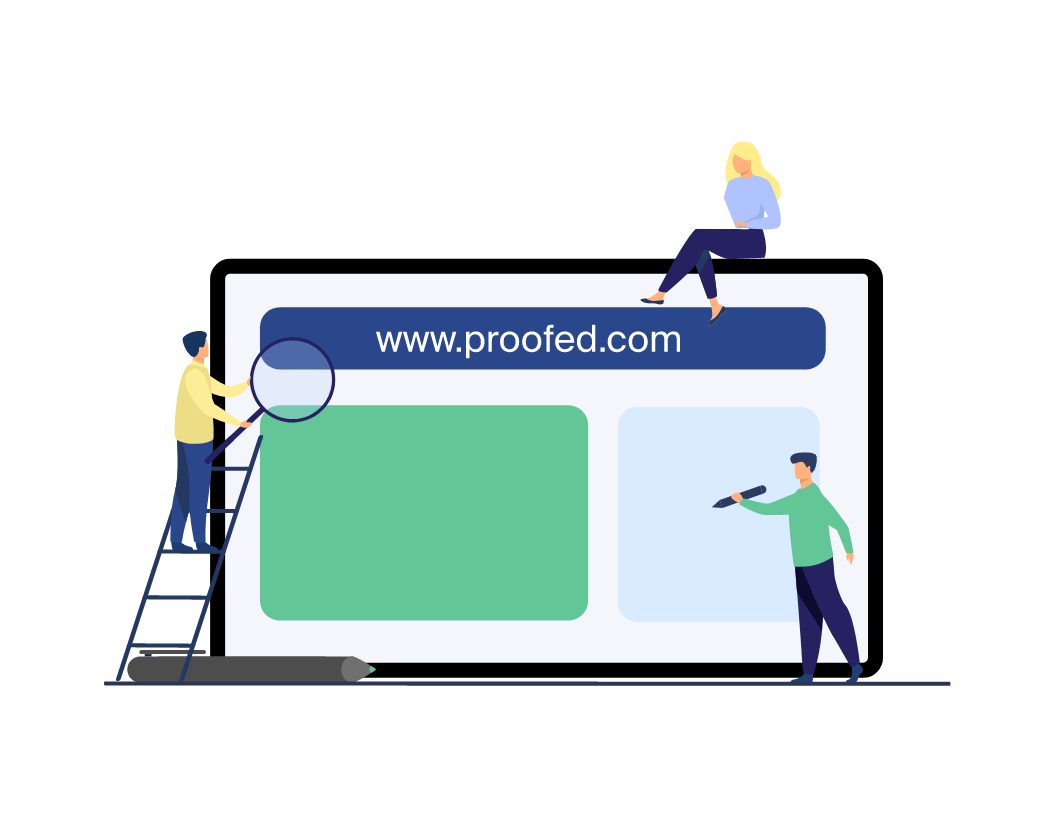 Why Every Blogger Should Use Proofreading Services
If you write and publish your own blog, then you know that accuracy and presentation mean everything – and first impressions matter. Even slight errors in your blog can make you look unprofessional and cause you to lose readers. For these reasons, proofreading is an essential part of blogging and shouldn't be overlooked.
Keep reading to learn more about proofreading and why every blogger should invest in proofreading services to improve their content and reach a wider audience.
What Are Proofreading Services?
A proofreading service is a professional company that employs editors (full-time, part-time, or freelance) to review a variety of content for issues such as:

● Spelling, grammar, and punctuation errors
● Repetition
● Typos
● Inconsistencies
● A lack of clarity and coherence
How do proofreading services work? For most, you upload your writing to a website and provide all the necessary relevant information, such as subject matter, preferred dialect, and document format. You can even request a specific editor who has experience in your particular industry or academic field. Then you select which services you need (e.g., proofreading, editing, and formatting) and whether you require a regular or rush deadline. Your content is then returned by the deadline, fully proofread!
Next, let's look at how proofreading services can help bloggers improve their writing and grow their blog.
Find this useful?
Subscribe to our newsletter and get writing tips from our editors straight to your inbox.
Avoid Unprofessional Mistakes
There's nothing more frustrating than spending time coming up with a great idea for a blog, researching the topic, and writing the post only to notice a glaring mistake after you hit publish. Errors and inaccuracies in your blog can cause you to lose credibility with your readers, even if you're a subject matter expert.
Because blog writers are so close to their own content, proofreading services are the ideal alternative to proofreading your own posts. An objective pair of eyes is just what you need to prevent potentially embarrassing, distracting errors from making it into your blog.
Improve Engagement
Proofreading helps improve readability (e.g., by eliminating technical jargon and redundancy), which helps you boost engagement and reach a wider audience. When blogs are easier to scan and comprehend, readers are more likely to engage with the content by commenting on the post or liking and sharing it on social media.
Maintain Consistency
A proofreading service can help bloggers maintain consistency throughout a single article or across an entire blog. For example, if you decide to use AP style for all your posts, a proofreading service can ensure that you've correctly and consistently applied the relevant AP guidelines for items such as punctuation, capitalization, and terminology.
Boost Your SEO
Proofreaders do more than just check for errors and typos – they can help bloggers boost their SEO results, such as by incorporating keywords organically and ensuring an authoritative tone. These features can help bring in more readers by increasing the blog's ranking on search engine results pages.
Save Time and Money
Conducting a thorough and accurate proofread can be time-consuming and frustrating. Outsourcing proofreading can save you time and energy so you can focus on other tasks – such as writing posts and marketing your blog. Proofreading services also tend to be more cost-effective than a part-time or freelance proofreader.
If this all sounds like the ideal solution for you, Proofed's proofreading services can help. Get in touch today for more information on how we can help with all your proofreading and editing needs!
More Writing Tips?
Have you been asked to give an informative speech, or do you simply want to...
Trusted by thousands of leading institutions and businesses