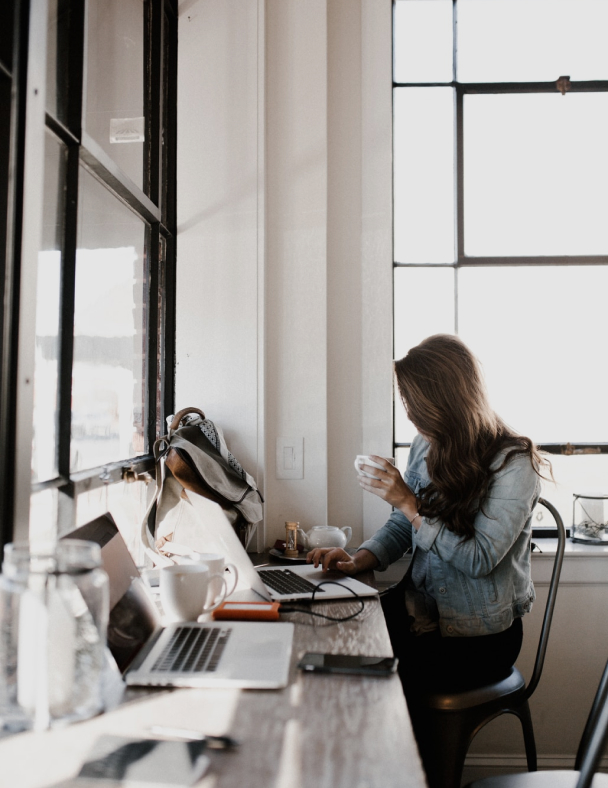 Our Mission
At Proofed, we strive to provide the highest-quality proofreading and editing services in the world. To do this, we've built a community of highly qualified freelance editors who work alongside our in-house team to deliver outstanding results for customers around the globe. 
However, we're always looking for dedicated, intelligent people to join our team. So, if you think you would fit the role, we'd love to hear from you.
Our talented editors are the lifeblood of our company. And while our team includes individuals from all sorts of backgrounds, we are united by a love of writing and editing.
So, if you're passionate about language and love helping people enhance their written work, you'd fit right in at Proofed! Find out more about the benefits of working with us below.
What We Offer
Amazing Work–Life Balance
We believe that a great work–life balance is crucial to health and happiness, so we let our proofreaders choose their own hours and workload. This means you can work when you want and where you want, designing a schedule that fits around your lifestyle. 
A Team-Oriented Culture
We want our editors to thrive. So, even though you'll work remotely, we have a dedicated support team on hand to guide you through our training, editing processes, and guidelines. We'll also provide helpful feedback, so you can keep on honing your editing skills.
Fast, Transparent Payment
Our per-project payment makes it easy to decide which jobs you want to take on. We also show you how much you'll be paid for all documents before you accept them, and you'll receive your payments promptly, making this a reassuringly simple process.
What We Look For
The Ideal Candidate
Our perfect editor is meticulous, passionate, able to work to deadlines, and a first-class communicator. Ideally, you will hold a PhD or master's degree and have at least three years' experience in proofreading, editing, or writing. You must also have excellent English skills and be able to follow written instructions, work independently, and adapt to different writing styles.
We require all of our editors to be proficient in the major applications used for preparing and presenting written documents (e.g. Adobe Acrobat and Microsoft Word). In addition, you must have access to a high-speed internet connection and Microsoft Word 2016+.
Experienced candidates can apply directly by uploading a resume and cover letter.
If you do not have enough experience, or you're looking to brush up on your skills and become a proofreading expert, you can enroll in our 5-star-reviewed proofreading course via Proofreading Academy. We developed this as the gold standard for all Proofed editors. Graduates with a score of 80% or higher will be offered the opportunity to undertake a trial as a freelance proofreader with Proofed.
Diversity
We actively encourage equal opportunity employment and enjoy working with people from diverse backgrounds and cultures. We also seek to hire editors with expertise in a wide range of subjects, so if you have a unique area of interest, let us know in your application. 
Apply to join our team now by completing the form below and attaching a single-page resume and a cover letter.
Join Our In-House

Team Of Experts
To help our editors with their work, we've built an incredible support team. This includes expert quality control editors who guarantee company-wide consistency, account managers who help manage our business clients, and a first-rate operations team.
To build this team, we drew on our pool of freelancers, recruiting people who are not only skilled proofreaders but also thrive working in a fast-paced, customer-facing role. This means they provide the perfect point of contact for editors and customers alike.
Trusted by thousands of leading
institutions and businesses