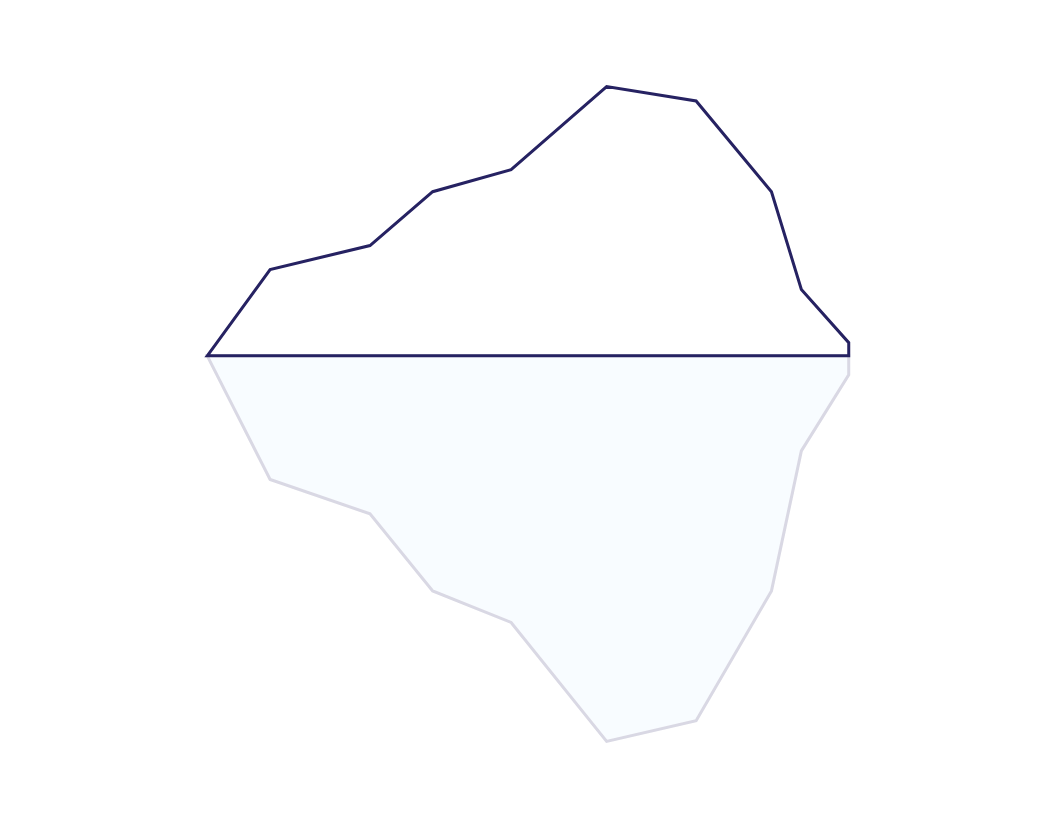 Fiction Writing: A Guide to the Iceberg Theory
Picture an iceberg. The top that you can see above the water is the story you've written. The larger, unseen bottom covered by water is the wider story that your reader can assume. That's what Ernest Hemingway was getting at with his iceberg theory.
What Is the Iceberg Theory?
The iceberg theory (aka the theory of omission) is a writing style created by Hemingway. According to him, there is always more to a story than what is written on the page, and by omitting details that you already know to be true, you can produce a more captivating read for your audience.
"If a writer of prose knows enough of what he is writing about, he may omit things that he knows and the reader, if the writer is writing truly enough, will have a feeling of those things as strongly as though the writer had stated them." – Hemingway, Death in the Afternoon
Commonly used by authors and writers, this immersive writing technique can be a very powerful tool. To write anything, you need to put words on a page. But the words you leave out can have just as much of an impact on the story itself.
"Write the best story that you can and write it as straight as you can." – Ernest Hemingway
|
However, it wasn't in his fiction writing that Hemingway discovered the iceberg theory. It was actually during his career as a journalist, in which being concise is key. He then found that using the iceberg theory as a writing style in fiction could create the "perfect" short story.
And it makes a lot of sense. People in the real world reflect the iceberg theory. Beneath the surface of speech, actions, possessions, and appearance lies a person's values, emotions, and motivations.
These aspects of a person's experience don't always have to be explicitly stated, but the people around them will put two and two together.
Learning to use the iceberg theory in your writing can make it a more succinct read for your audience and add to their enjoyment of your work by letting them figure out the subtext, rather than force-feeding them details, just like they would with the people they meet in reality.
How to Use the Iceberg Theory in Your Writing
You might be using the iceberg theory in your own writing without even realizing it! But there are certain things you can do to make sure you're using it well.
Find this useful?
Subscribe to our newsletter and get writing tips from our editors straight to your inbox.
To use the iceberg theory effectively, you need to know the ins and outs of your characters, their experiences, their feelings and thoughts, and the world around them. If you don't, you're not following the iceberg theory – you're writing an incomplete story.
This guide by Psyche on creating characters by using personality psychology will help you learn more deeply about your characters. When you fully understand their backgrounds and motivations, subtext and symbolism will shine through.
Put yourself in your readers' shoes. Knowing who your audience is will help you understand what they need to know and what you can rely on them to assume.
Most importantly, be aware that the iceberg theory isn't a shortcut. Using it properly takes skill and practice – it shouldn't be used simply because you can't think of how to describe a setting or how a character would respond to an event.
"If you leave out important things or events that you know about, the story is strengthened. If you leave or skip something because you do not know it, the story will be worthless." – Hemingway, The Art of the Short Story
To truly use the iceberg theory, you need to accept that you will always know more about your story, characters, and world than you will be able to write on the page. And this gives you an advantage.
If you're not sure that you're using the iceberg theory effectively, check with someone you trust or give your novel to an experienced editor.
Professional Fiction Editing
Proofreading and editing your novel can be hard graft. And, when it's your own work, you can be so close to it that you miss inconsistencies, plot holes, and errors. That's where we come in! Our expert editors can prepare your novel for publication.
You will have access to a highly trained and experienced team of novel editors (including authors and publishing professionals) to check your work, eliminating any problems with spelling, grammar, punctuation, style, tone, structure, language, and plot.
We will work to your deadline with a next day guarantee per 10,000 words. Get 500 words of your work proofread completely free of charge!
More Writing Tips?
Have you been asked to give an informative speech, or do you simply want to...
Trusted by thousands of leading institutions and businesses