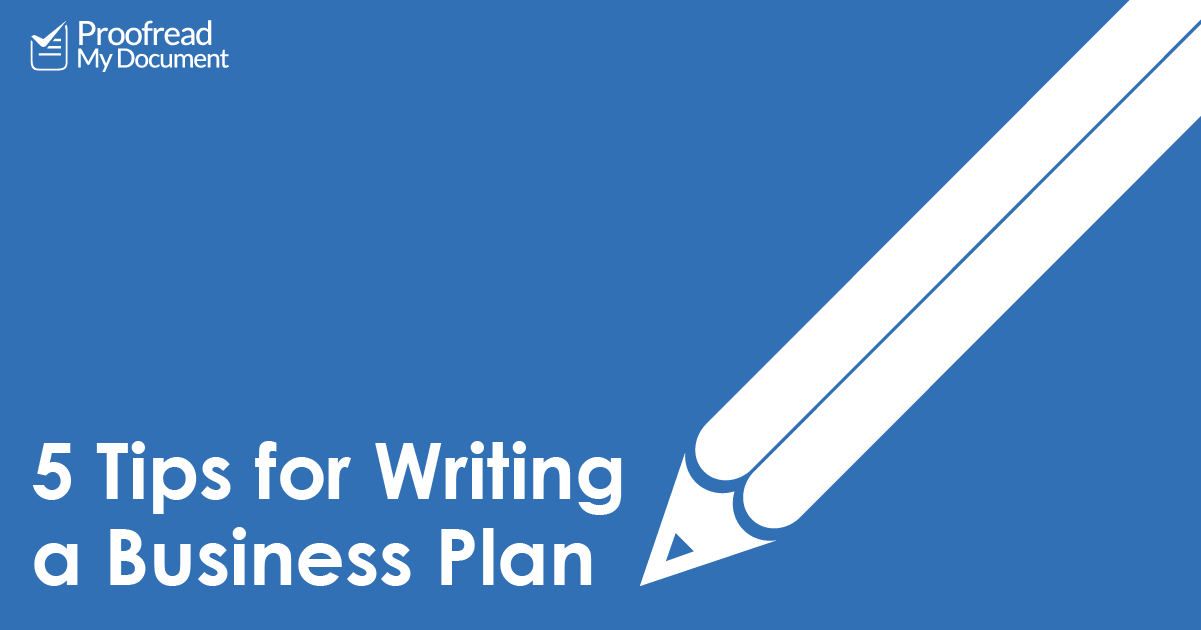 5 Tips for Writing a Business Plan
When writing a business plan, what rules do you need to follow? We suggest:
Always conduct thorough research
Tailor your plan to suit its intended audience and purpose
Make your plan as clear and concise as possible
Format your document so that it is easy to read and looks professional
Leave enough time to edit and proofread your business plan
We will now look at how to put each of these tips into practice below.
1. Researching a Business Plan
Ideally, your research should allow you to specify the following in your plan:
The nature of your business and the services or products it provides
Your business goals and how you intend to achieve them
The market in which your business operates and its target customers
How your business will differentiate itself from competitors
Make sure you have all the relevant financial and market information available before you start writing. This will help you create a compelling, detailed plan that covers all eventualities.
2. Tailoring a Plan
You must consider exactly what you want to achieve when writing a business plan. This is because every plan should be tailored to its intended audience and purpose, which includes:
Whether you are a startup or an established business seeking to expand
Who you are writing the plan for (e.g. a manager or outside investors)
The period of time you want to cover in your plan
You can use this information to ensure your plan is clear and focused.
3. Writing Concisely
While a business plan should be thorough, it should also be easy to read. This means that you should:
Find this useful?
Subscribe to our newsletter and get writing tips from our editors straight to your inbox.
Keep it fairly brief (in-depth data can be added to appendices)
Not use too much industry jargon or dense technical language
Write in clear, concise sentences and avoid wordiness
You should also include an executive summary at the start of the document. This will summarise the main points of your plan, offering a quick overview of what you are proposing.
4. Professional Formatting
Presentation isn't everything, but it can help to make a good first impression. And as such, if you're looking to impress investors, you should give some thought to formatting your business plan. To make sure yours has a professional finish, you may want to include:
A title page with key business information and contact details
Page numbers and section headers to guide the reader
Visual aids such as charts, graphs and illustrations
You should also make sure that the formatting and fonts are consistent throughout the document.
5. Editing and Proofreading
Finally, don't forget to edit and proofread carefully! The first draft of a document is never the best. Instead, seek feedback from colleagues or friends and use this to refine your plan. And once you have a draft you're happy with, make sure to check it one last time for typos.
We can, of course, assist with this part. So just let us know if you'd like some professional help with this final step.
More Writing Tips?
Have you been asked to give an informative speech, or do you simply want to...
Trusted by thousands of leading institutions and businesses