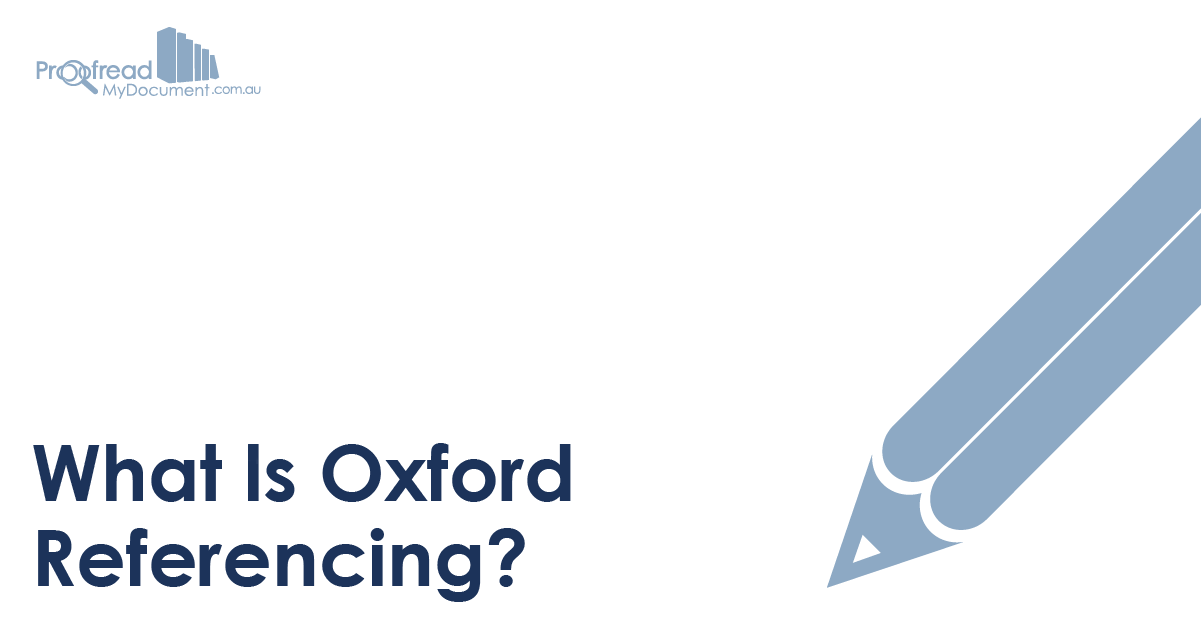 What Is Oxford Referencing?
Many universities recommend using Oxford referencing when citing sources in essays. But what exactly is Oxford referencing? And how does it work?
In this post, we answer a few questions you might have about the system. If you need information on particular source types, check out our other Oxford referencing posts.
Q1: What Is Oxford Referencing?
Oxford referencing is a footnote and bibliography system. This means citations are given in footnotes, which are indicated in the main text with superscript numbers:
Usually at the end of a sentence, like this.1
Full publication information should then be given in the first footnote for each source, as well as a pinpoint reference (i.e. the specific page or section being cited) if available. Source information is also given in a bibliography at the end of your document.
Q2: Where Can I Find the Rules for Oxford Referencing?
This is where things get tricky. Technically, 'Oxford referencing' is not a system so much as a group of related citation styles (otherwise known as the note-documentary style).
Consequently, there's not a single set of rules for Oxford referencing. Your best bet is checking your university's style guide, which should specify the rules they use. There are online sources, too, but these might differ from the version your university prefers.
Q3: What Goes in Footnotes?
As above, this depends slightly on the version of the system you're using. It also depends on the source type (e.g. book, website, video). But in general, the key details to include are:
Find this useful?
Subscribe to our newsletter and get writing tips from our editors straight to your inbox.
Author's name
Title of the book, article or web page
Title of the journal, website or edited book
Place of publication
Date of publication
Page or section numbers
For online sources, you should also give a URL and a date of access.
You can then use a shortened citation format for repeat citations. For example:
1. C. Alexander, Mrs Chippy's Last Expedition: The Remarkable Journey of Shackleton's Polar-Bound Cat, Bloomsbury, London, 1991, p. 24.
2. A. Moretti, Cats of the Internet [website], 2014, <www.felinesonline.com/gallery>, accessed 6 June 2017.
3. Alexander, p. 30.
Q4: How About the Bibliography?
Bibliography entries are similar to the first footnote citation for a source. However, no pinpoint reference is required, and the first listed author's names are inverted. For example:
Alexander, C., Mrs Chippy's Last Expedition: The Remarkable Journey of Shackleton's Polar-Bound Cat, Bloomsbury, London, 1997.
This is so sources can be listed alphabetically by author surname.
Q5: What Does Any of This Have to Do with Oxford?
Very little. It is associated with the University of Oxford, but it's not the only referencing system used there. The name has more to do with most versions of Oxford referencing being variations of the footnote and bibliography system set out in the OUP's New Oxford Style Manual.
More Writing Tips?
In today's digital age, engaging and interactive presentations are a great way to capture your...
Trusted by thousands of leading institutions and businesses