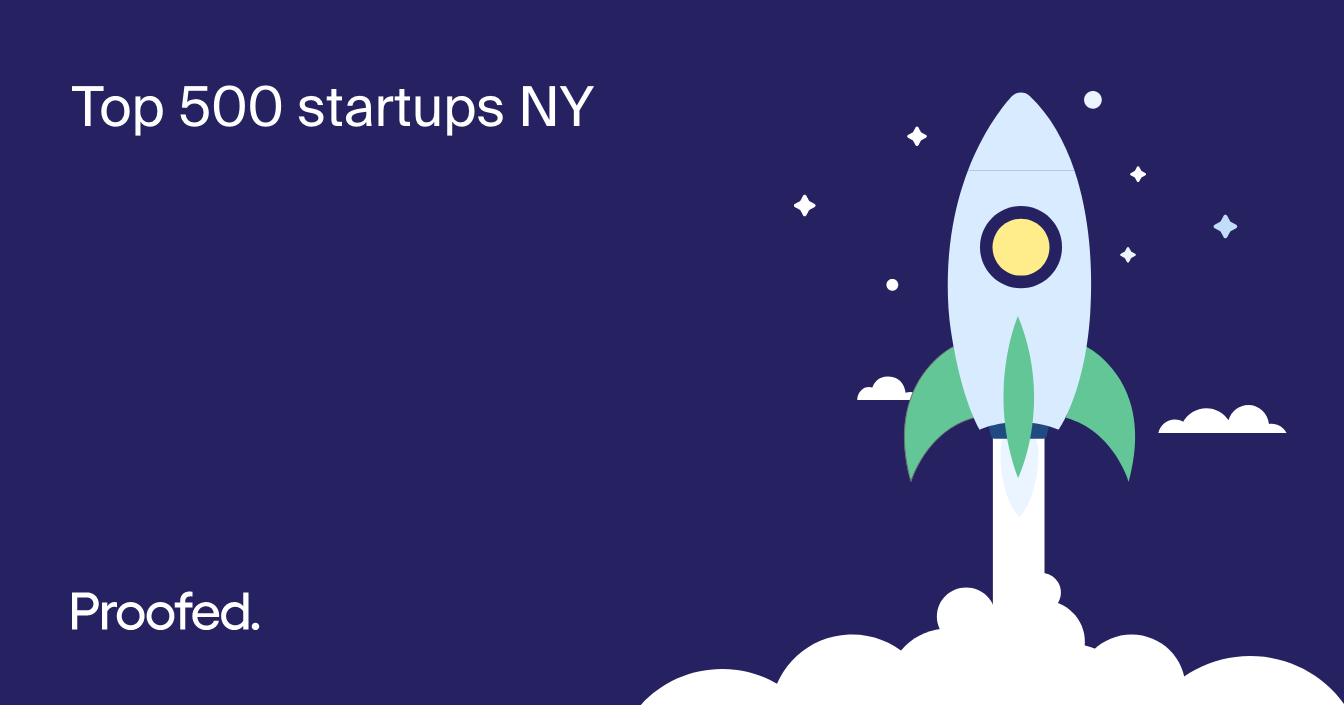 Proofed Joins List of Top 500 Fastest-Growing Startups in New York City!
Annual rankings reflect company's achievements and potential for growth.
Proofed has been recognized by data analysis firm Growjo as one of New York City's fastest-growing startups in 2021. This is an especially impressive feat as New York is the largest metropolitan statistical area in the United States, boasting hundreds of thousands of companies across every industry imaginable, from real estate and retail to FinTech and SaaS.
We're therefore delighted to feature in Growjo's list alongside so many high-caliber startups. This reflects not just Proofed's recent growth—such as the 77% increase in our employee count over the last 12 months—but also our potential going forward, since Growjo measures a range of growth triggers to estimate how a company will perform in the coming years.
Proofed is also one of the few startups in the writing and editorial services industries in North America to feature on Growjo's list, ranking fifth overall for its growth potential in this sector.
In light of this, we want to thank our outstanding team and our editors for the hard work they do every day. Without them, we would not be among such an elite cohort of companies.
Adam Harvey, CEO of Proofed, says, "We're immensely happy to be recognized as one of Growjo's fastest growing firms in New York City. And we're grateful to everyone at Proofed who has helped us accomplish this! Modern consumers have very high expectations, so the fact that Proofed can meet their needs—as well as helping other companies produce high-quality content—speaks volumes about our team's commitment to achieving outstanding results."
Find this useful?
Subscribe to our newsletter and get writing tips from our editors straight to your inbox.
About Proofed
Proofed provides expert proofreading and editing services with unmatched precision and turnaround times. With one of the world's largest teams of highly qualified editors (50% of our editors hold a master's degree or higher, with 25% qualified to PhD level), Proofed is able to serve a universal customer base, ranging from individual students to global corporate customers.
In 2021, we expanded our services for business customers and worked with a variety of amazing clients across multiple sectors, including e-learning, marketing, and finance. We'll be sharing some of these success stories on the Proofed website soon, so keep an eye out for more news!
Our achievements in the last year have been a fantastic validation that we're doing good work and moving the company in the right direction. We have aggressive growth goals for the near future, with many new plans afoot for developing the company in 2022 and beyond.If you'd like to learn more about how Proofed works with businesses, please reach out to our head of sales, Brandon Dyer, or learn more on our business page.
More Press Releases?
AI-generated content is here and it's revolutionizing content production. But getting that content reviewed and...
Trusted by thousands of leading institutions and businesses