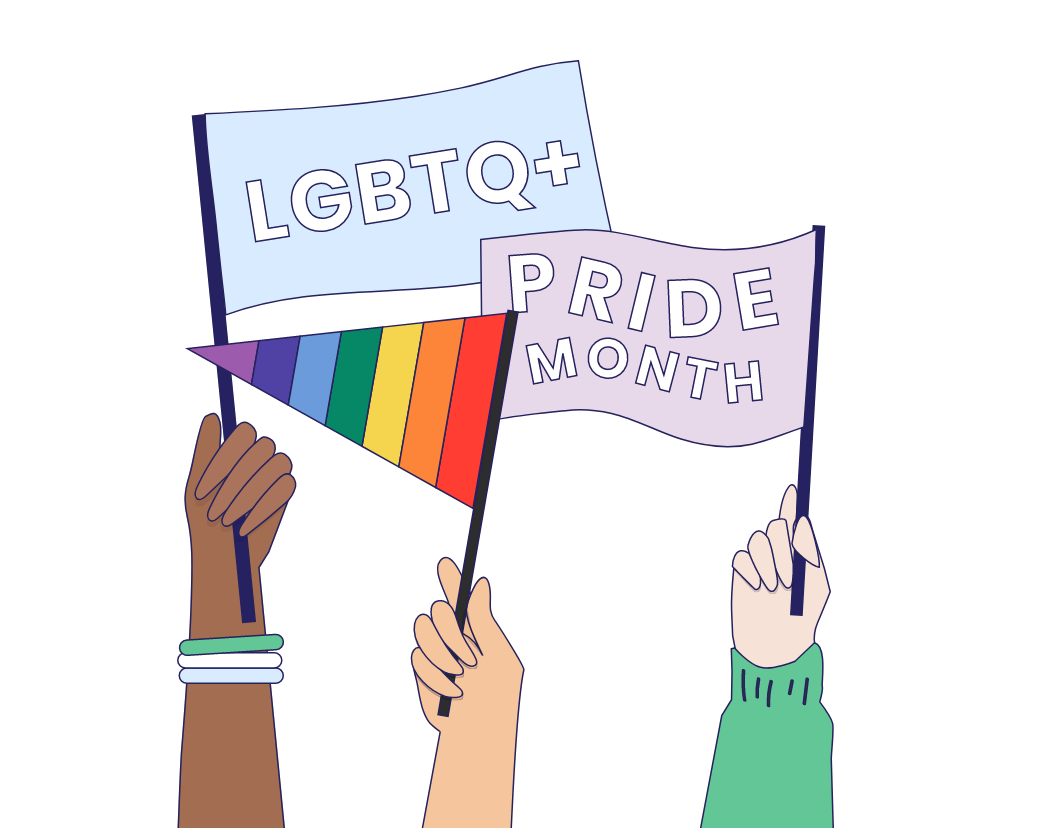 5 LGBT+ Novels to Read this Pride Month
Happy Pride Month! During June, the LGBTQ+ community and its allies celebrate diversity and love in all its forms.
There are many amazing LGBTQ+ novels to read during Pride Month, and below are five that we adore.
1. In at the Deep End
Kate Davies' In at the Deep End is truly brilliant.
Julia lives in London. She's in her twenties, and she's beginning to explore her sexuality.
At a warehouse party, she meets her new lover, Sam, and she readily embraces what she calls her "new lesbian life" with gay bars, BDSM clubs, and even polyamory. But things begin to change when Sam starts trying to call the shots.
This novel is open, honest, funny, and frank.
2. Young Mungo
Young Mungo is a new release. Written by Douglas Stuart, this book was published in April 2022.
It follows the love story of Mungo, a Protestant, and James, a Catholic. It's set in Glasgow, and the unlikely pair dream of leaving the city and the problems that come with their lives there.
The compelling Young Mungo is a page-turning, tender, eye-opening account of the violence often faced by the LGBTQ+ community, family problems and dynamics, masculinity, and a whole lot more.
This is Douglas Stuart's second novel. His first was the Booker Prize-winning novel, Shuggie Bain.
3. The Song of Achilles
The Song of Achilles by the brilliant Madeline Miller is an adaptation of Homer's Illiad. This refreshing novel tells the story of the iconic Greek God, Achilles, from the perspective of Patroclus, Achilles' friend and lover.
Find this useful?
Subscribe to our newsletter and get writing tips from our editors straight to your inbox.
It's been praised for its representation of gay relationships because it approaches the topic seamlessly, in the same way a straight relationship would be written about.
Plus, novels based on Greek Mythology can be tricky to get into for people who aren't familiar with the stories, but The Song of Achilles is a great place to start.
4. Giovanni's Room
Giovanni's Room by James Baldwin is set in Paris in the 1950s. This novel caused controversy when it was first published, but it's since become a classic tale of all kinds of love, from romance to unrequited love to friendship.
David and Giovanni fall in love. But when David's girlfriend arrives back on the scene, he denies his affair with Giovanni, resulting in tragedy.
This book has been named one of BBC's 100 Novels that Shaped Our World.
5. The Split
The Split is a fantastic, heartwarming novel by Laura Kay that will have you laughing – and maybe even shedding a tear!
When Ally is broken up with by her girlfriend, Emily, she moves to her dad's place in Sheffield, England and brings Emily's cat, Malcolm, in tow. But when Emily doesn't chase after her or the cat, Ally realizes that it's over.
This tale follows Emily's heartbreak as she and her friend, Jeremy, decide to take on their first half marathon in an attempt to win back their exes. You'll have to read the book to see if their efforts pay off!
Thinking of penning your own LGBT+ novel? We offer a proofreading and editing service for authors. While you focus on writing a great story, we'll handle the formatting, spelling and grammar, plot issues, punctuation, style, tone, and more. Find out more about getting your novel proofread by us!
More Writing Tips?
In today's digital age, engaging and interactive presentations are a great way to capture your...
Trusted by thousands of leading institutions and businesses