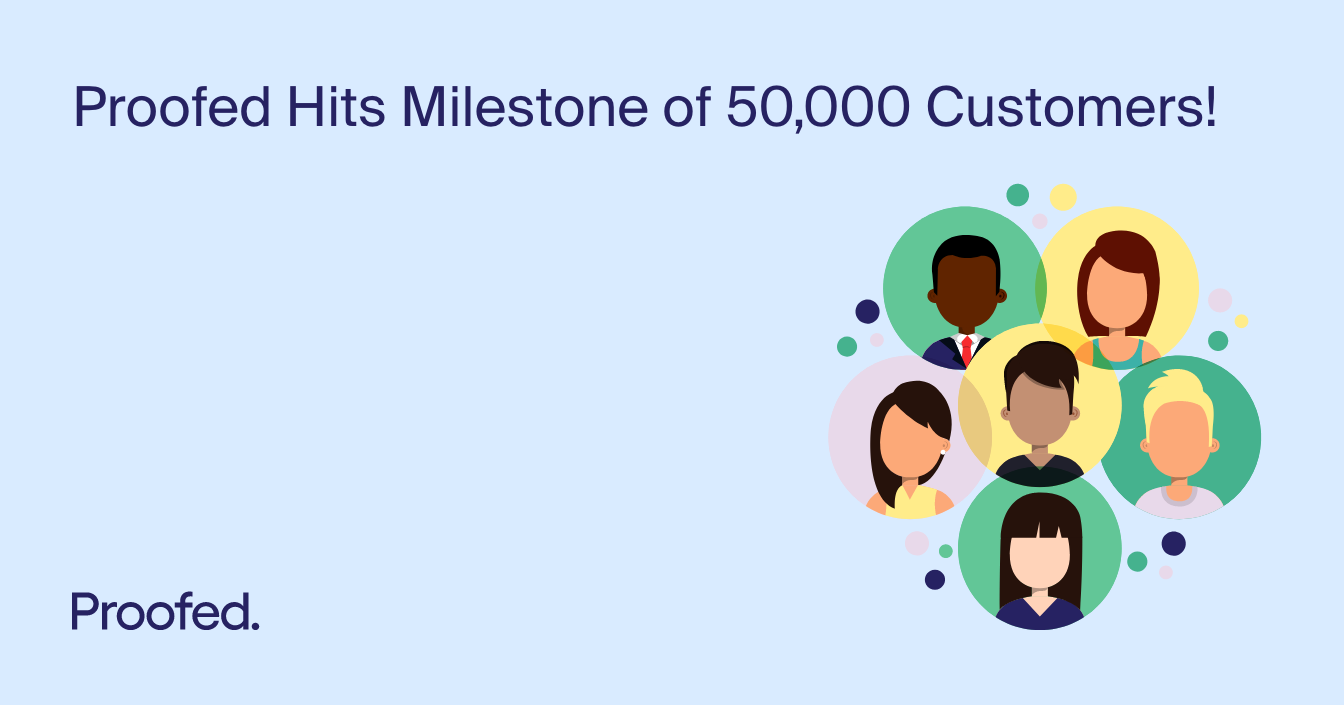 Proofed Hits 50,000 Customer Milestone!
Businesses and people from more than 150 countries choose Proofed.
We're excited to announce that we recently served our 50,000th customer, including businesses and individuals from more than 150 countries around the globe. This is a significant milestone, demonstrating our growing status in the proofreading and editing world.
This landmark shows that customers appreciate the exceptional editing and proofreading that our expert editors provide, as well as the outstanding work of our customer support team. And because our team is just as international as our customers, with editors based around the world, we can deliver polished documents with unmatched turnaround times.
We're also proud of matching customers with the best editors for their writing, as we have specialists with experience in dozens of fields of study and professional disciplines, including marketing, education, law, psychology, and creative writing.
Don't just take our word for it, though. Check out some of the feedback our customers have left on Trustpilot:
Great service! I've received the document back faster than I expected. They not only professionally corrected my letter, but they provided recommendations and explained in detail. I'll be using their service again for sure!
Find this useful?
Subscribe to our newsletter and get writing tips from our editors straight to your inbox.
Co-founder and COO Kiran Chauhan is grateful for our supporters: "We're thrilled to have so many customers who trust us to proofread and edit their work. Seeing all the positive feedback come through is very humbling! Nothing is as important to us as helping our customers fulfill the potential of their written work. Moving forward, we'll continue striving to deliver the highest quality service possible to our customers around the world."
Our customer base is still growing, and we anticipate reaching 75,000 unique customers globally in the near future. To manage this increased demand, we're still expanding our editing team through our partner company, Proofreading Academy.
If you'd like to learn more about how we can help with your proofreading and editing needs or any other part of our business, feel free to contact us today.
More Press Releases?
AI-generated content is here and it's revolutionizing content production. But getting that content reviewed and...
Trusted by thousands of leading institutions and businesses